Lem's Loyals - Reward Program
Get exclusive deals from Uncle Lem's!
As "Lem's Loyals" we will keep you informed about amazing deals and events, AND you will often receive extra discounts when you show your texts!  We will not text you more than one time per week.

To join, text the word "TRAIL" to 56274

Now through Christmas Eve, Uncle Lem's will be having daily deals delivered exclusively through text!
To receive daily Christmas deals, text "CHRISTMAS" to 56274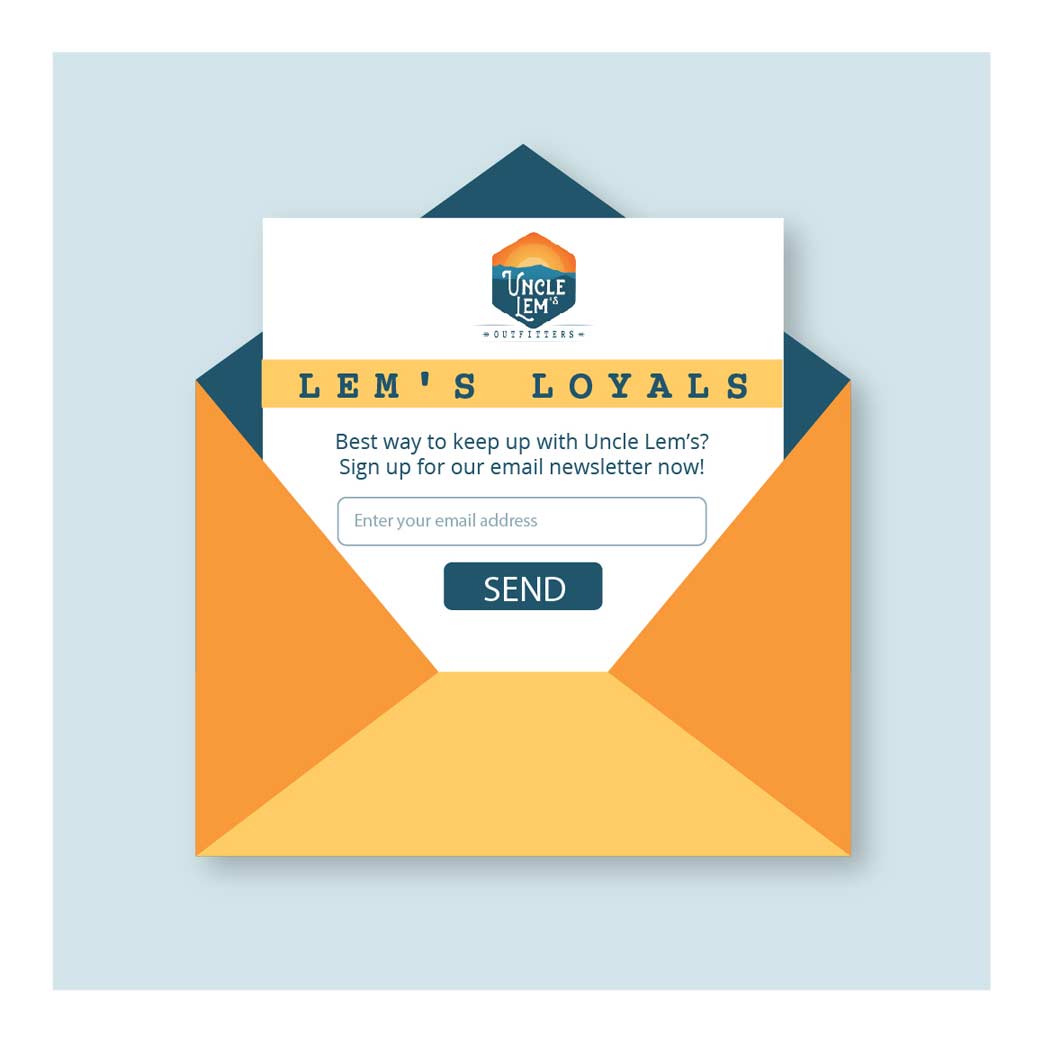 Want to keep up with Uncle Lem's by email? 
We send out emails twice a month with updates on community events, discounts, and helpful tips on outdoor life. Opt in below!